It's hard to keep up with all the new products & latest trends in the Restaurant & Catering Industry.
So I thought I would share best stuff, so you don't get bogged down.
The importance of cleaning and removing grease in an industrial kitchen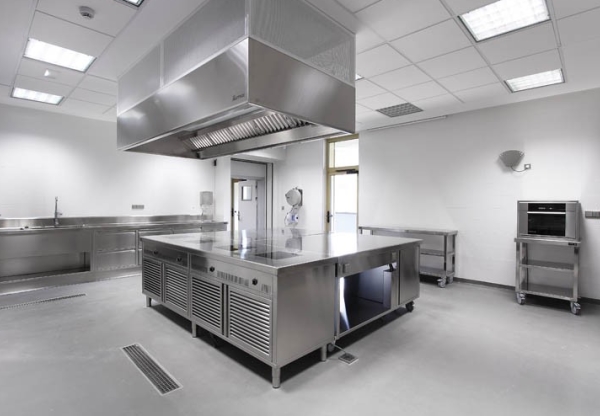 In an industrial kitchen the air filtration and ventilation system is essential for guaranteeing a clean, safe and hygienic working environment.

In this process and in order to obtain an optimum working area, it is necessary to eliminate all the waste left behind after work in an industrial kitchen (fumes, vapours and odours). Therefore, all industrial kitchens have an extraction system consisting of hoods, a network of pipes and ventilators, which must be regularly cleaned at least twice a year.
How to protect your hospitality business from cyber crime

Oliver Pinson-Roxburgh, systems engineering manager for EMEA at Trustwave, looks at some of the steps hospitality business owners can take to protect their hotels, restaurants and pubs from the increasing risk of cyber crime.

Of all the cases we investigated, 95 per cent of all breaches in bars and restaurants were through POS terminals, along with 65 per cent in hotels. By comparison, although the retail sector accounted for 35 per cent of all data breaches, only 27 per cent of these involved POS terminals, with the majority taking place through vulnerabilities in e-commerce systems.

The 2015 Trustwave Global Security Report actually found the hospitality and food and beverage sectors to be two of the three industries most frequently targeted by cyber criminals, behind only the retail sector. Of the 574 security compromises we investigated around the world, 13 per cent were in the food and beverage sector, and 12 per cent were in hospitality.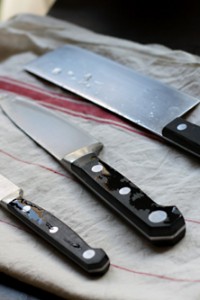 I've gone through several kitchens in my life, lots of pots and pans, various mixers, food processors, blenders and even a number of espresso machines. Kitchen scales? I've tried them all. But my one constant is my knives. No matter where I go, or where I move to, my knives come with me. I bought my favorite paring knife back in the early 1980's and it's still the most cherished item in my batterie de cuisine.

When I started my career as a cook I was told I needed to have two knives: a chef's knife and a paring knife. Being new to San Francisco, I only knew about Whole Earth Access (now there's a blast from our past, Bay Area folks…) but was told by the people I worked with in restaurant kitchens to go to Columbus Cutlery, in San Francisco's North Beach neighborhood.
Restaurant Hiring Woes: Practical Solutions – Gourmet Marketing 
Attracting restaurant workers for minimum wages is becoming more difficult. Restaurants face higher costs due to health insurance costs and industry pressure to pay higher wages and salaries. Improving economic conditions mean more jobs, and many restaurant workers leave their jobs for higher paying careers. Restaurants have trouble finding enough qualified help to staff their businesses and are increasingly forced to raise salaries and pay to train new hires, which costs up to one-fifth of most workers' annual salaries.

The only practical solution to these increased costs is to hire better people and replace human resources with technology. We covered that issue in a recent article, so we'd like to examine the other approach: finding restaurant workers, recruiting them and keeping them.